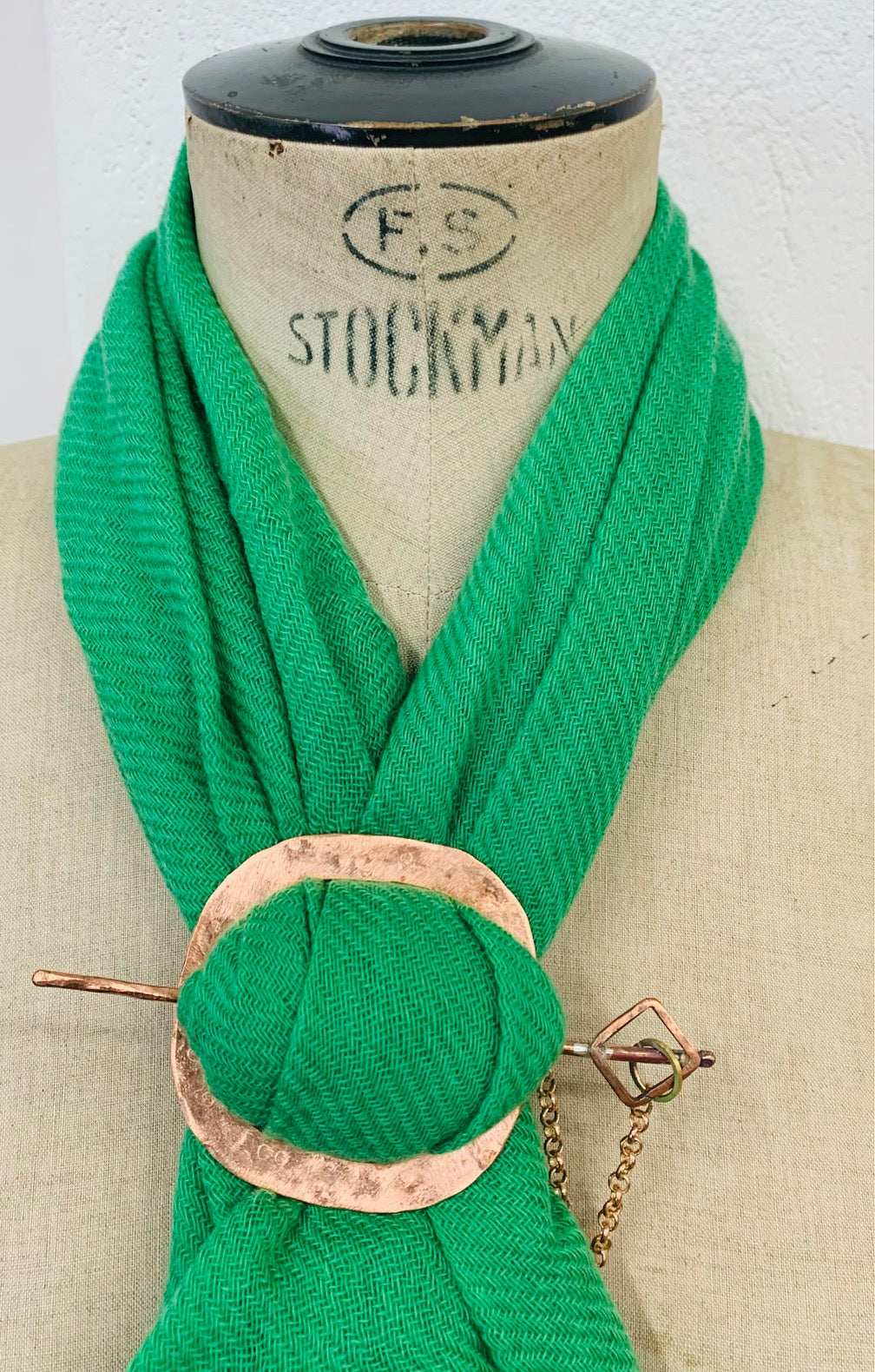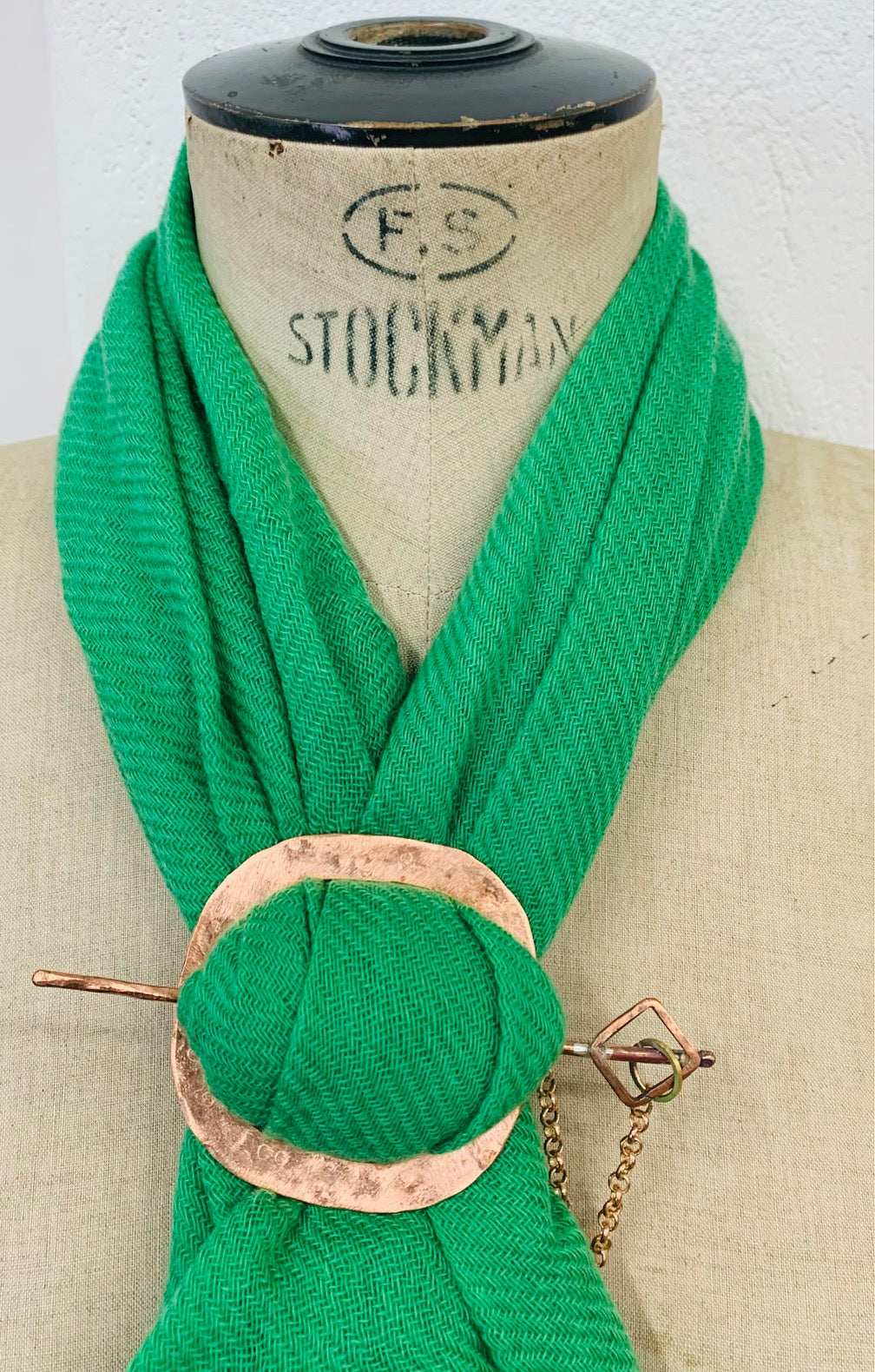 Scarf Tie Copper Square
Handcrafted recycled copper square scarf tie/shrug pin. It can be wrapped around a scarf or pashmina to hold it in place or through an open weave so it holds it in place. 
Also available in silver and in other shapes. Each scarf tie will vary slightly, as each shape is handcrafted.