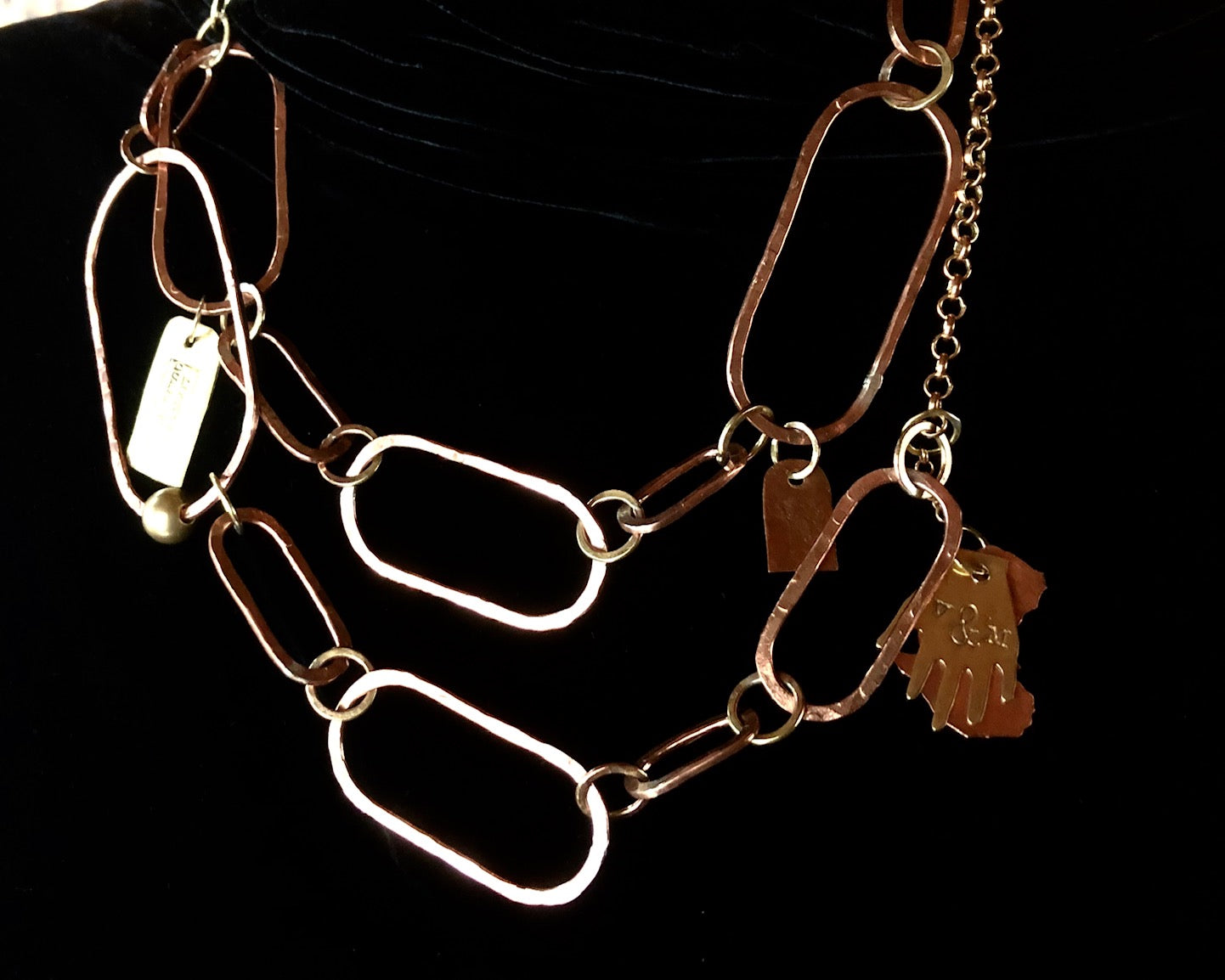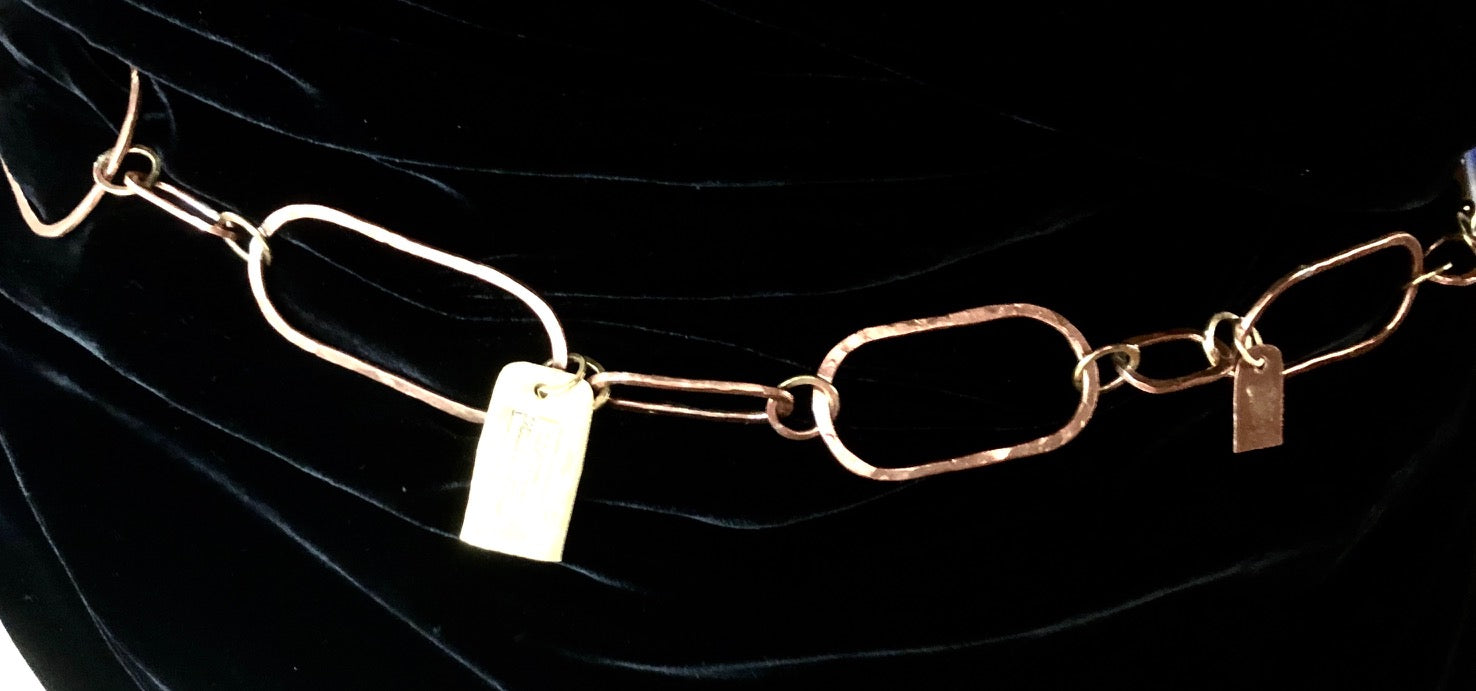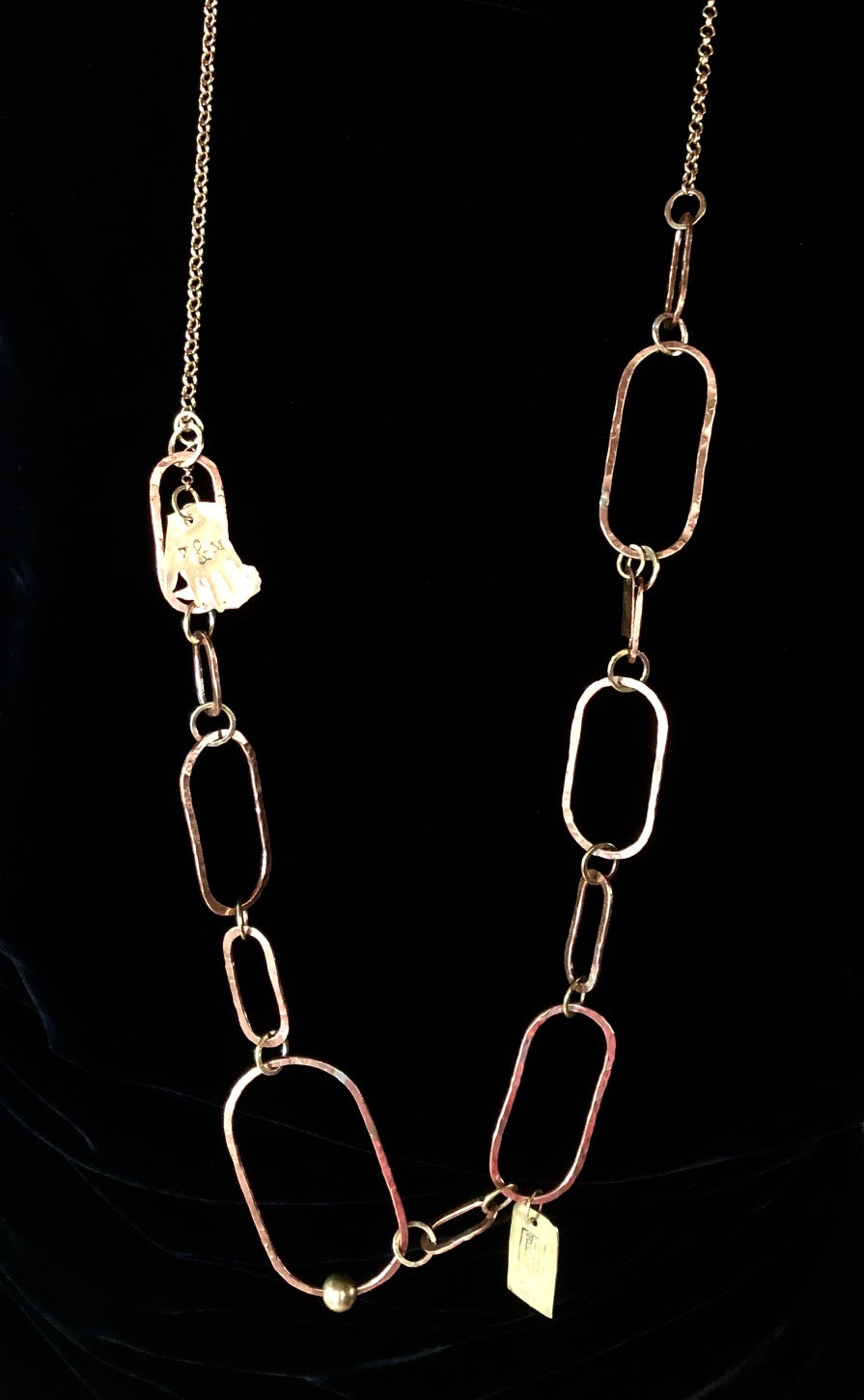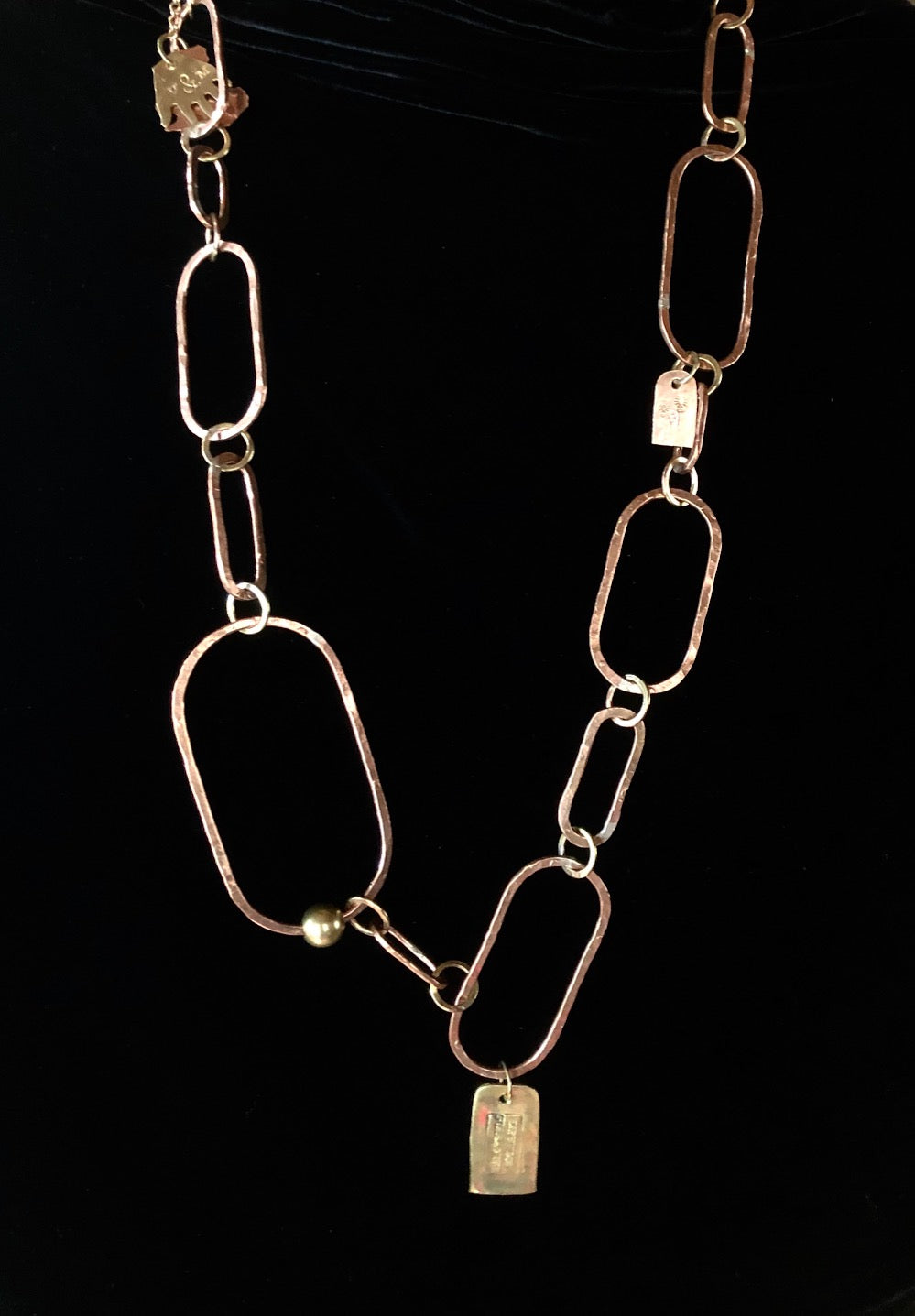 Long Hoop Paperclip copper
A versatile necklace with adjustable length; long, medium, short (doubled) or it also can be worn as a belt. Handmade in recycled copper and brass. A long necklace with a mix of small, medium and large oblong-shaped links, all soldered. V&M Lifetime Guarantee. 

Full chain length is approx. 105cm. Also available in pear or round shapes and silver.